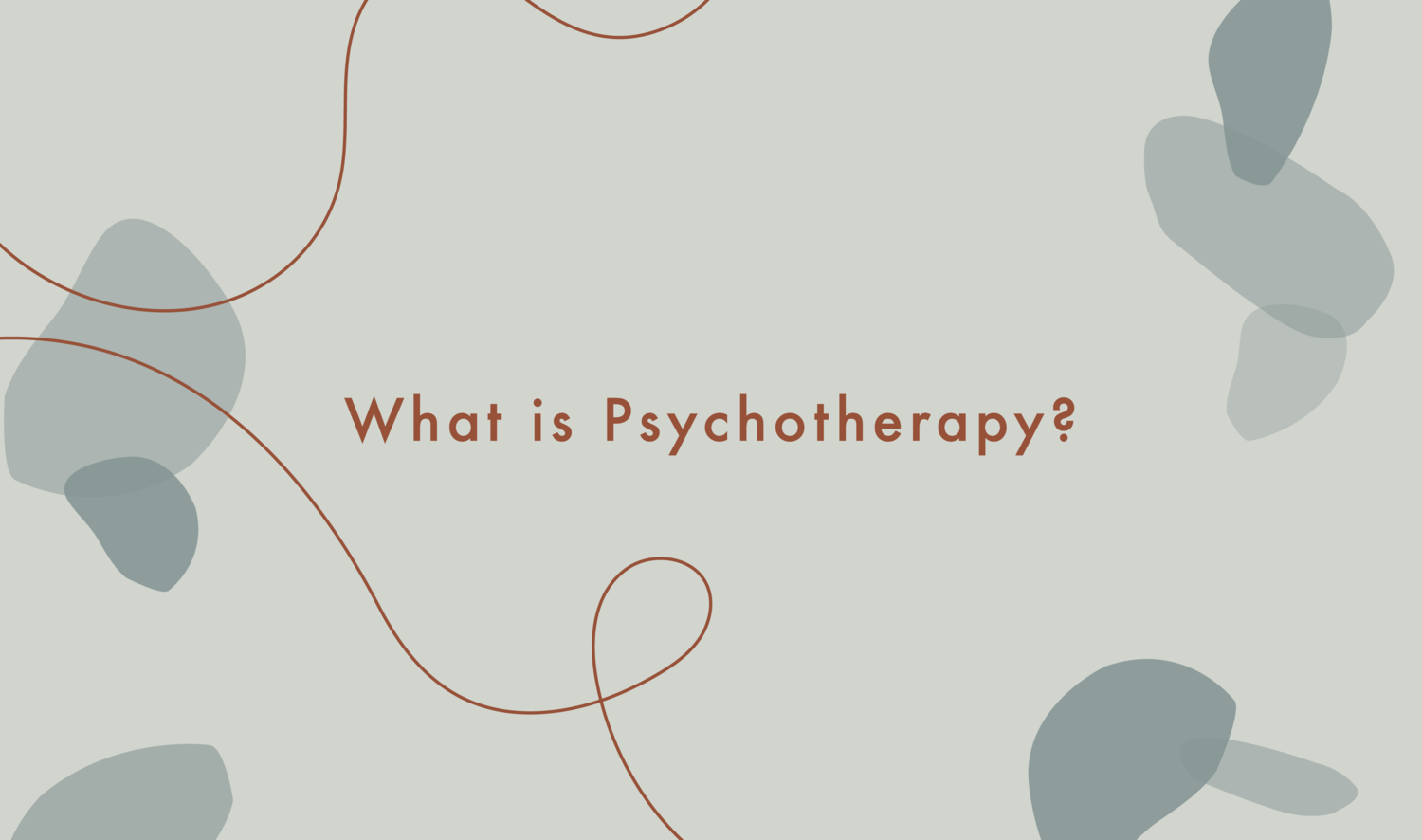 Everything You Need to Know About Psychotherapy
I believe that education is everything. I've created these blog posts for you to learn the specifics of what I do in my practice as a Psychotherapist. I hope this information answers some questions and helps you decide if a session would be helpful to you. We'll start with the basics…
What is Psychotherapy?
Psychotherapy is defined as a medical treatment using the principles of psychology to identify issues and aid in healing. I practice talk therapy, which is one on one sessions where I work with clients in a conversational format. I have a specialty in psychodynamics, which is the deeper investigation of how someone's upbringing and life experiences shape their present day. This knowledge of the past helps us have a better understanding of our subconscious beliefs, the motivations that drive us, the assumptions we make, and how to resolve past in order to live a healthier, more fulfilling life.
What is a Psychotherapist?
A psychotherapist is a trained and licensed professional that treats medical disorders by psychological means.
Their main intention is to remain objective, non-judgemental and neutral for their client. The goal is to help their clients understand feelings and enable them to cope with difficult situations in healthier, more adaptive ways.
With a background and foundation based on scientific education and experience, a therapist helps clients navigate the depths of oneself and develop more effective habits to incorporate into their life.
Is Therapy Right For You?
Simply put, therapy is an effective process for anyone needing support in their life. Whether you want to grow personally and achieve your goals, need help navigating an unexpected hardship in your life, are struggling in your relationships, the support of therapy can help. Many come to me seeking relief from mental health issues such as depression, PTSD, eating disorders, anxiety, and OCD, and have found therapy to be helpful as well.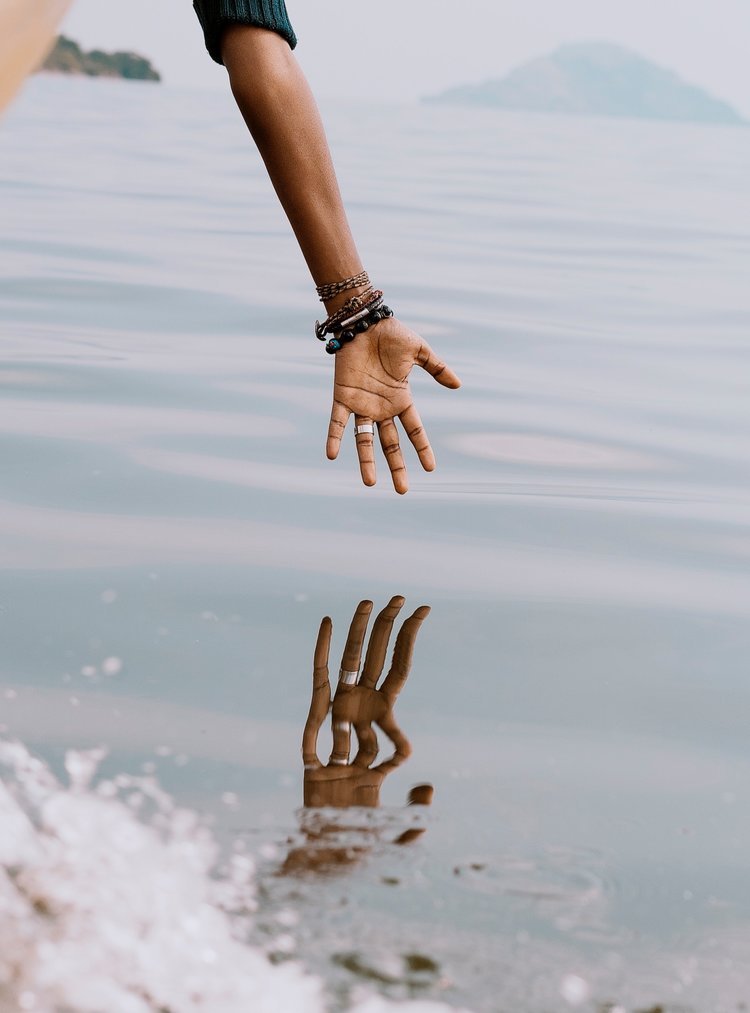 THERAPY IS AN EFFECTIVE PROCESS FOR ANYONE NEEDING SUPPORT IN THEIR LIFE.
Therapy is a well researched medical practice that has been proven effective in creating positive changes in the brain, body, mental, and emotional wellbeing of clients.
What to Expect in a Psychotherapy Session?
Psychotherapy sessions are usually 45-50 minutes in duration, ranging from once a week to once a month. I work with clients remotely, either by phone or video, for the ease and convenience this provides to my clients and my ability to work with you no matter where you are in the world.
In a therapy session, the psychotherapist and their client work together to establish a strong relationship that is grounded in dialog and is honest, open and supportive. We'll work collaboratively to determine how to approach each session. Sometimes that will mean addressing specific issues that come up in your daily life. Other times, we may focus solely on your past experiences in childhood, family dynamics, memorable experiences, or other elements from your past.  While I work differently with each client, with everyone we dig deep into the core of what they are experiencing and look beyond the immediate issues. Looking at the past and at the root of your emotional responses helps inform the present and is the key to changing behavior in the future. In looking back, we do not blame or get stuck there, but simply find links that allow for greater personal awareness and understanding of oneself. My clients can then see how to make changes that allow for a healthier, more empowering response going forward.
TO CREATE LASTING CHANGE IN YOUR LIFE, YOU NEED COURAGE TO DIG INTO THE PLACES IN YOUR PAST THAT ARE NOT EASY TO CONFRONT.
While therapy is a comfort and a help, it also requires effort and a willingness to be uncomfortable at times. To create the lasting change you want for a better life filled with ease, connection, success, and fulfillment, you need courage to dig into the places in your past that are not easy to confront. It is my role to guide you through this process so that you feel safe, respected, and supported; we are in it together. Investing in yourself and committing to this work is highly effective in creating the positive changes you seek.
As the relationship between the psychotherapist and the client grows, sessions will become more powerful and transformative. The client will be able to identify the issues that led to their feelings and actions, and the therapist will have an understanding of the clients patterns and be an objective mirror to help them reflect.
By understanding the complexity of one's feelings and behavior patterns, clients are able to make clearer decisions and lead their life in a more authentic and productive manner.
At the end of the sessions, clients will leave with a better understanding of how to solve their problems as well as feel empowered with the skills to cope and face new challenges in their life.
When To Consider A Session?
The great thing about psychotherapy is that you can work with a therapist on just about any topic or issue that you need to address in your life. In this line of practice some may need to deal with complex issues piling up which lead to a state of overwhelm, anxiety and/or depression. Others may be coping with serious illness, relationship issues, anger or grief, while others are interested in exploring and establishing a deeper understanding of oneself.
Common Topics Include:
Overwhelm

Anxiety

Grief

Sadness

Depression

Feeling stuck or problems never subsiding

Helplessness

Constant state of worry or panic

Difficulty coping with daily problems

Difficulty concentrating

Anger or aggression towards oneself or others

Controlling or feeling the need to control oneself or others

Sexual abuse or molestation

Difficulty engaging in work or school tasks

Childhood abuse

Low self-esteem

Loss in identity (sexual, ethnic, racial, and/or nationality)

Interest in self-development and/or understanding
In working with me, my hope is that you feel more educated, inspired and empowered to navigate the depth of yourself. I hope to create an atmosphere that is conducive to growth and self exploration, ultimately helping you to live in accordance with your true self.