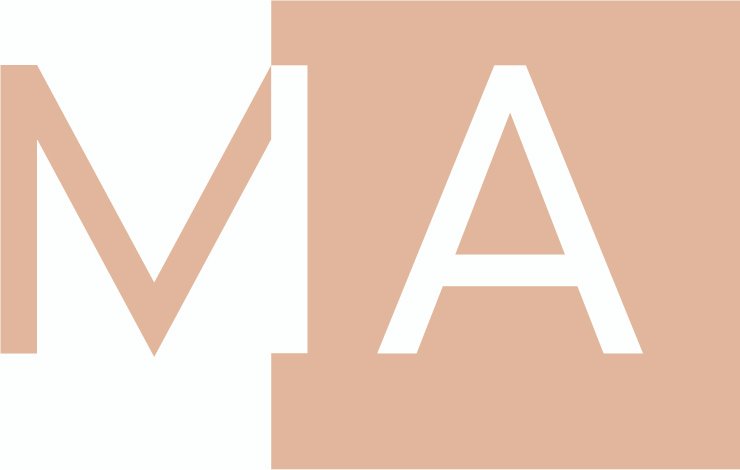 Welcome to madehaalajroush.com, a website (" Site") owned and operated by, Madeha AlAjroush ("Madeha"). These Terms of Use ("Terms") constitute a legally binding agreement between Madeha and the user of this Site (you personally and, if applicable, your use on behalf of any entity for whom you are using the Site; collectively, "you" or "user").
You may use this Site to: (a) ("Sessions") with Madeha; (b) purchase and access Madeha's online course ("Online Course"); (c) purchase a membership ("Membership"); and (d) view articles written by Madeha ("Articles").  Each such use is described in greater depth below and may be collectively referred to as the "Services".
BY ACCESSING, USING ANY PART OF THE SITE OR SERVICES AND/
 OR ACCESS TO ANY ONLINE COURSES, YOU AGREE THAT YOU HAVE READ, UNDERSTOOD AND AGREE TO BE BOUND BY THESE TERMS, WHICH CONTAIN LIABILITY LIMITATIONS. IF YOU DO NOT AGREE TO BE SO BOUND, YOU MAY NOT ACCESS OR USE THE SITE OR ANY SERVICES.
Terms and Conditions of Use
To use this Site you must be, and represent and warrant that you are at least 18 years of age or older, and competence. By using this Site on behalf of any third party, you represent to Madeha that you are an authorized representative of such third party and that your use of this Site constitutes that third party's acceptance of these Terms. In addition, if you have been previously prohibited from accessing this Site or the site of any of Madeha's affiliates, you are not permitted to access this Site.
Subject to your compliance with these Terms, Madeha grants you a limited, non-exclusive, non-sublicensable, non-transferable, and revocable right to access this Site and use the Services for your personal, non-commercial use. Madeha reserves the right to monitor the Services for the purpose of determining that your usage complies with these Terms
Terms are Legally Binding
The Terms have the same effect as an agreement in writing and govern your use of this Site. Each time you visit or log into this Site, you reaffirm your acceptance of these Terms.  IF YOU DO NOT AGREE TO THESE  TERMS, PLEASE IMMEDIATELY CEASE USE OF OR ACCESS TO THIS SITE AND/OR ANY SERVICES.  Madeha may modify these Terms at any time. These Terms were last revised on the date listed at the bottom of this page.  You are responsible for regularly reviewing these Terms.
Services Offered Through the Site
Online Courses 
You may purchase Online Courses here. Full payment for any Online Course is due at the time of purchase. Upon purchase you will be granted a license to access a livestream video of the Online Course for as long as it is available.
 Membership
You may purchase a Membership here. Membership fees are automatically deducted from your credit card on a monthly basis during the term of your Membership. Madeha will store your payment information to facilitate such processing. It is your responsibility to keep your payment information up to date and to notify Madeha of any changes to your payment information, including a new or replacement credit card, change in name or address.  All Memberships have a minimum 6 month commitment from the time of purchase.  After 6 months you may cancel your Membership anytime with notice to hello@164.90.212.111.
Articles
The Articles contained herein are for educational and informational purposes only. The Articles are not therapy advice and are not intended to diagnose, treat, or cure any psychological or medical conditions. The Articles may include information and instructions relating to psychological and overall emotional and mental well-being, nutritional supplement suggestions, exercise and fitness, and some of the Services.
Psychotherapy Disclaimer
Psychotherapy varies depending on the therapist, you and your particular situation and goals. There are many different methods which may be used to deal with a particular situation, goals, and objectives. For the best outcome, you must choose to invest energy in the process and work actively on relevant topics both during and between sessions.
Psychotherapy can have benefits and risks. The risks may include experiencing uncomfortable feelings like sadness, guilt, anger, anxiety or frustration when discussing aspects of life. Psychotherapy has been shown to have benefits that can include better relationships, solutions to specific problems, increased life satisfaction, improved physical health, and significant reductions in feelings of distress. However, there are no guarantees as to what each client will experience.
this Site is not intended to provide mental health treatment and does not constitute a client/therapist relationship. Madeha does not provide diagnosis via this Site. The information provided on this Site is not a replacement for the therapeutic relationship in psychotherapy or the coaching relationship.  The information on this Site is not intended to replace medical advice. Madeha is not a Medical Provider (Physician, Psychiatrist, Nurse Practitioner, etc.). You agree and acknowledge that Madeha is not providing health care, medical or nutritional therapy services, or attempting to diagnose, treat, prevent or cure any physical, mental or emotional issue, disease or condition. The information provided in or through this Site pertaining to health or wellness, exercise, relationships, business/career choices, finances, or any other aspect of lifestyle is not intended to be a substitute for the professional medical advice, diagnosis or treatment provided by your own Medical Provider or Mental Health Provider. You agree and acknowledge that Madeha is not providing medical advice, mental health advice, or religious advice in any way. Always seek the advice of your own Medical Provider and/or Mental Health Provider regarding any questions or concerns you have about your specific health or any medications, herbs or supplements you are currently taking and before implementing any recommendations or suggestions on this  Site. Do not disregard medical advice or delay seeking medical advice because of information you have read on this Site.  Do not start or stop taking any medications without speaking to your own Medical Provider or Mental Health Provider. If you have or suspect that you have a medical or mental health problem, contact your own Medical Provider or Mental Health Provider promptly. The information contained on this Site has not been evaluated by the United States Food and Drug Administration. 
ADDITIONALLY, YOU ACKNOWLEDGE THAT THE INFORMATION ON HYPNOSIS, PSYCHOTHERAPY OR ANY WELLNESS SERVICES OR ANY SPECIFIC EXERCISE PLAN OR DIET SUPPLEMENT ON A MEDICAL CONDITION MAY VARY BY INDIVIDUAL.  BY USING THE SERVICES, YOU FURTHER REPRESENT THAT YOU UNDERSTAND THAT PHYSICAL EXERCISE INVOLVES STRENUOUS PHYSICAL MOVEMENT, AND THAT SUCH ACTIVITY CARRIES THE RISK OF INJURY.  IT IS YOUR RESPONSIBILITY TO ENSURE THAT BY PARTICIPATING IN ANY ONLINE CLASSES AND/OR SERVICES FROM TO MADEHA, YOU WILL NOT EXCEED YOUR LIMITS WHILE PERFORMING SUCH ACTION, AND YOU WILL SELECT THE APPROPRIATE LEVEL OF CLASSES FOR YOUR INDIVIDUAL MENTAL AND PHYSICAL SKILLS AND ABILITIES, AS WELL AS FOR ANY MENTAL OR PHYSICAL CONDITIONS AND/OR LIMITATIONS YOU MAY HAVE.  YOU UNDERSTAND THAT, IT IS YOUR SOLE RESPONSIBILITY TO DETERMINE IF ANY SUCH SUGGESTED ACTION, ADJUSTMENT OR EQUIPMENT IS APPROPRIATE FOR YOUR LEVEL OF ABILITY AND PHYSICAL AND MENTAL CONDITION. YOU ACKNOWLEDGE AND AGREE THAT WHEN PARTICIPATING IN ANY PSYCHOLOGICAL, DIET, EXERCISE, HERBAL, OR EXERCISE PROGRAM, AND/OR WHEN USING ANY DIET OR FITNESS PRODUCTS OR SERVICES, THERE IS THE POSSIBILITY OF PHYSICAL INJURY AND/OR DEATH, AND YOU ASSUME THE SOLE RISK AND RESPONSIBILITY FOR ANY SUCH ACTIVITIES. THIS SITE, INCLUDING ALL CONTENT HEREIN, AND THE SERVICES ARE NOT MEANT TO BE SUBSTITUTES FOR MEDICAL ADVICE FROM YOUR REGULAR PHYSICIAN OR HEALTHCARE PROVIDER OR ANY INFORMATION CONTAINED ON OR IN ANY PRODUCT PACKAGING OR LABEL. YOU ARE ADVISED THAT HEALTH ADVICE IS OFTEN SUBJECT TO UPDATING AND REFINING DUE TO MEDICAL RESEARCH AND DEVELOPMENTS. MADEHA IS COMMITTED TO SHARING WITH YOU THE MOST UP TO DATE INFORMATION, HOWEVER, MADEHA MAKES NO GUARANTEE THAT THE INFORMATION HEREIN IS THE MOST RECENT ON ANY PARTICULAR SUBJECT.
Testimonials
Actual experiences, testimonials, and insights regarding experiences with psychotherapy on this Site are for purposes of illustration only.  This Site may contain testimonials or examples of actual clients and results they personally achieved, or comments from individuals who can speak to Madeha's character and/or the quality of Madeha's work. All testimonials or examples supplied by actual clients and colleagues were unsolicited and given with their complete explicit permission.  They are not intended to represent or guarantee that you will achieve the same or similar results; rather, these testimonials represent what is possible for illustrative purposes only.
Right to Terminate Your Account
Madeha May Discontinue or Suspend this Site or terminate your use at any time.  These Terms are effective unless and until terminated by you or us.  Madeha reserves the right at any time and from time to time to modify or discontinue, temporarily or permanently, this  Site (or any part thereof) with or without notice. You agree that Madeha shall not be liable to you or any third party for any such termination, modification, suspension or discontinuance of this Site. Madeha may deny your access to all or part of this Site at any time for any reason (including if you violate these Terms, as determined in Madeha's sole and absolute discretion) or no reason at all.
If you terminate your account, you must contact Madeha at hello@164.90.212.111 and you will remain liable under these Terms for any purchase made prior to termination. If Madeha terminates your right to access this Site, these Terms will terminate and all rights you have to access this Site will immediately terminate.
Madeha Content
This Site, including all text, photographs, graphics, video and audio content contained herein, is protected by copyright as a collective work or compilation under the copyright laws of the United States and other countries, and we (subject to the rights of our licensors and licensees under applicable agreements, understandings and arrangements) have all rights therein ("Content"). Any individual articles, blogs, videos, content and other elements comprising this Site are also copyrighted works, and Madeha retains all rights therein. You must abide by all additional copyright notices or restrictions contained on this Site.  The Content, trademarks, service marks and logos contained therein ("Marks"), the design of this Site and/or Services ("Site Design"), and all software and other technology used to provide this Site and/or Services ("Technology"), are owned by or licensed to Madeha and/or its affiliates (collectively, "Madeha Content"). Madeha Content is provided to you "as is" for your information and personal use only and may not be used, reproduced, distributed, transmitted, broadcast, displayed, sold, licensed, or otherwise exploited for any other purposes whatsoever. Madeha reserves all rights not expressly granted in and to this Site. Using this Site and/or Services does not give you any ownership of or right in or to any Madeha Content.
You Have Rights if You Believe Your Copyright is Being Infringed:
Madeha respects the rights of others and we expect users of our Website and Services to do the same. These Terms prohibit the infringement of the copyrights of others, and it is also our policy that we may remove, suspend, terminate access, or take other appropriate action against repeat offenders. We may also remove content that in our sole discretion appears to infringe the intellectual property rights of others.
How to File an Infringement Notification
If you have evidence, know, or have a good faith belief that content residing on or accessible through our Website infringes a copyright which you own or for which you are a designated agent, please send a notice of infringement by email to Madeha's designated Copyright Agent to receive notifications of claimed infringement by the following means: Madeha Copyright Agent: hello@164.90.212.111, and with the information that sets forth the items specified below:
Identify the material that is claimed to be infringing or to be the subject of infringing activity. Include information reasonably sufficient to permit Madeha to locate the material. Please provide a URL and screenshots for each item. Include the specific asset(s) or page(s) that you claim to be infringing. Say "entire work" ONLY if all assets/pages in a collection/document are infringing.
Include details of your claim to the material, or your relationship to the material's copyright holder.
Provide your full name, address, and telephone number should we need to clarify your claim.
Provide a working email address where we can contact you to confirm your claim.
If true, include the following statement: "I have a good faith belief that use of the copyrighted materials described above as the allegedly infringing web pages is not authorized by the copyright owner, its agent, or the law."
If true, include the following statement: "I swear, under penalty of perjury, that the information in the notification is accurate and that I am the copyright owner or am authorized to act on behalf of the copyright owner to make this complaint."
Sign the document, physically or electronically. Identify the copyrighted work claimed to have been infringed. If multiple copyrighted works are covered by a single notification, provide a representative list of such works.
Prohibited Conduct
You may not use this Site or the Services other than as expressly permitted by these Terms. Without limitation, you will not, directly or indirectly: (a) copy, reproduce, modify, distribute, display, create derivative works of or transmit any content on this Site; (b) use the Services or Site commercially; (c) reverse engineer, decompile, tamper with or disassemble the technology used to provide the Service or Site (except as and only to the extent any foregoing restriction is prohibited by a non-waivable provision of applicable law); (d) interfere with or damage the Services, the Site, or underlying any technology; (e) impersonate or misrepresent your identity or affiliation; (f) attempt to obtain unauthorized access to the Services or the Site; (g) collect information about users of the Services or the Site; (h) violate, misappropriate or infringe a third party's intellectual property or other right, or any social media platform terms; (i) violate any law, rule, or regulation; or (j) interfere with any third party's ability to use or enjoy, or our ability to provide, the Services or the Site.
No Liabilities in Connection with Third-Party Content and Services  
This Site may contain information and content provided by third parties. Madeha has no obligation to monitor, does not endorse, and is not liable for any third-party content. In addition, this Site may contain links to third-party websites. Madeha is not responsible for the content on any linked site or any link contained in a linked site. Madeha does not endorse or accept any responsibility for the content on any such third-party sites.
Third parties may offer their services directly to you through this Site. In such case, you may be required to agree to the third party's terms of service and/or privacy policy to use the service. Madeha will not be liable in any way for the acts or omissions of any such third parties, the terms of service or privacy policy of the third party or its failure to adhere to its terms of service or privacy policy, or any loss, damages, liability or expenses (including attorneys' fees) that you may incur arising from or related to such third party's services or products.
This Site is "As-Is"  
THE SITE AND THE SERVICES ARE PROVIDED "AS AVAILABLE" AND "AS IS," TO THE FULLEST EXTENT PERMITTED BY LAW, WITH NO REPRESENTATIONS OR WARRANTIES OF ANY KIND. MADEHA DISCLAIMS TO THE FULLEST EXTENT PERMITTED BY LAW ALL WARRANTIES, EXPRESS, IMPLIED AND STATUTORY, INCLUDING ALL WARRANTIES OF MERCHANTABILITY, FITNESS FOR A PARTICULAR PURPOSE, TITLE AND NON-INFRINGEMENT. MADEHA MAKES NO WARRANTY, WHETHER EXPRESS OR IMPLIED, AS TO THE COMPLETENESS, ACCURACY, OR APPROPRIATENESS FOR ANY PURPOSE OF ANY INFORMATION OR CONTENT CONTAINED ON THIS SITE OR THE ONLINE COURSES.  THIS PROVISION IS NOT INTENDED TO DISCLAIM LIABILITY THAT MADEHA MAY NOT DISCLAIM UNDER APPLICABLE LAW.
Limitation of Liability
IN NO EVENT, TO THE FULLEST EXTENT PERMITTED BY APPLICABLE LAW, WILL MADEHA, ANY OF MEDEHA'S AFFILIATES OR THEIR RESPECTIVE OFFICERS, DIRECTORS, EMPLOYEES OR REPRESENTATIVES (COLLECTIVELY "MADEHA AFFILIATES" FOR PURPOSES OF THIS SECTION) BE LIABLE FOR ANY INDIRECT, INCIDENTAL, SPECIAL, CONSEQUENTIAL OR PUNITIVE DAMAGES RESULTING FROM THE PERFORMANCE, USE OF OR THE INABILITY TO USE THE SITE, OR SERVICES, EVEN IF MADEHA HAS BEEN ADVISED OF THE POSSIBILITY OF SUCH DAMAGES, WHETHER IN AN ACTION IN CONTRACT, TORT (INCLUDING NEGLIGENCE), STRICT LIABILITY, VIOLATION OF STATUTE OR OTHERWISE. MADEHA WILL NOT BE LIABLE FOR THE COST OF SERVICES, LOSS OF REVENUE OR LOSS OF GOOD WILL.
IN ANY EVENT, OUR AGGREGATE LIABILITY WILL NOT EXCEED THE AMOUNT PAID FOR THE SERVICE(S) TO WHICH THE CLAIM RELATES OR, IF THE CLAIM DOES NOT RELATE TO A SERVICE, $100.  THIS PROVISION IS NOT INTENDED TO EXCLUDE LIABILITY THAT WE MAY NOT EXCLUDE UNDER APPLICABLE LAW.
Indemnity
You agree to defend, indemnify and hold harmless Madeha, and Madeha's affiliates and their respective directors, officers, employees and agents (the "Indemnified Parties") from and against any and all claims, damages, losses, liabilities and expenses (including attorneys' fees) incurred in connection with any third-party claim brought or asserted against any of the Indemnified Parties: (a) alleging facts or circumstances that would, if true, constitute a violation of any provision of these Terms by you; (b) alleging bodily injury, death, property damage or other damages arising from your or a third party's use or misuse of any purchase of service or transaction on this Site; (c) arising from or related to any other party's access and use of the Services with your unique username, password or other appropriate security code (if such codes are required to access Services in the future); (d) arising from or related to Madeha's use of your User Content; or (e) arising from, related to, or connected with your use or misuse of the Site or Services. Madeha may, in our sole and absolute discretion, control the disposition of any such claim at your sole cost and expense. You may not settle any such claim without Madeha's express written consent.
Not Intended for Minors Under Age 13  
Due to the nature of the Internet, Madeha cannot effectively prohibit minors from visiting the Site or the Services. The Site and Services are not directed toward children under the age of 13 and Madeha does not knowingly collect information from children under the age of 13 through the Site or the Services. If you believe that a child has provided information to Madeha through the site or the Services, please contact Madeha by email at: hello@164.90.212.111. Madeha will her best efforts to remove all of the information provided by the child from this system.
One Year Limitation on Actions
You agree that regardless of any statute or law to the contrary, any claim or cause of action arising out of or related to this Site, your use of this Site, or your access to and use of the Services or these Terms must be filed within one (1) year after such claim or cause of action arose or be forever barred.
Disputes
You and Madeha agree that any claim or controversy that arises between you and Madeha relating in any way to any breach, enforcement, or termination of the Terms or your use of or access to the Site or Service (each a "Covered Matter" and collectively, "Covered Matters"), will be resolved in accordance with the provisions set forth in this section.
First Step – Informal Resolution. If you have any dispute with Madeha, you and Madeha agree that before taking any formal action, you will contact Madeha at hello@164.90.212.111, provide a brief, written description of the dispute and your contact information (including the email address associated with your account, if your dispute relates to an account), and allow sixty (60) days to pass, during which time Madeha will attempt to reach an amicable resolution of any issue with you.
Applicable Law. You and Madeha agree that the laws of Saudi Arabia will apply regardless of your residence or the location of where you use the access the Site or Services.
Agreement to International Arbitration of Disputes. All disputes arising out of or in connection with these Terms or your use of the Site or Services shall be finally settled under the Rules of Arbitration of the International Chamber of Commerce (ICC) by one or more arbitrators appointed in accordance with the said Rules. To begin an ICC Arbitration, you need to submit a "Request for Arbitration" with the Secretariat of the ICC International Court of Arbitration® at any of the offices and utilizing the procedures specified here.
Exceptions To Mandatory Arbitration for IP Infringement. If either party reasonably believes that the other party has in any manner violated or threatened to infringe the intellectual property rights of the other party, the party whose rights have been violated may seek injunctive or other appropriate interim relief in any court of competent jurisdiction.
Force Majeure. Under no circumstances shall Madeha be held liable for any delay or failure in performance resulting directly or indirectly from an event beyond its reasonable control.
No Waiver; Severability. No waiver of any term of these Terms will be binding unless in writing, no waiver of any term of these Terms will be deemed a further or continuing waiver of such term or any other term, and the failure of Madeha to exercise or enforce any right or remedy in these Terms does not waive that right or remedy. If an arbitrator or a court of competent jurisdiction finds any provision of these Terms to be invalid, the parties agree that the court should endeavor to give effect to the maximum extent permitted by law, to the parties' intentions as reflected in the provision, and the other provisions of these Terms will remain in full force and effect. These Terms (and all policies, terms and conditions referenced herein) constitute the entire agreement between you and Madeha and govern your use of the Site and Services provided by Madeha, and supersede any prior agreements between you and Madeha on the subject matter. You also may be subject to additional terms that may apply when you use certain Madeha services or third-party content, links or websites. These Terms, and any rights or licenses granted hereunder, may not be assigned or delegated by you. These Terms, and any rights or licenses granted hereunder, may be assigned or delegated by Madeha without restriction. These Terms bind and inure to the benefit of each party and the party's successors and permitted assigns. These Terms may not be modified by an oral statement by a representative of Madeha. A party's failure or delay in exercising any right, power or privilege under these Terms will not waive its rights to exercise such right, power, or privilege in the future, nor will any single or partial exercise of any right, power or privilege preclude any other or further exercise of such right, power, or privilege, or the exercise of any other right, power, or privilege under these Terms. No agency, partnership, joint venture or employee-employer relationship is intended or created by these Terms. You agree to comply with all applicable laws in your use of the Site and Services. You agree that any agreements made between you and Madeha in electronic form are as legally binding as if made in physical written form. These Terms will not be construed against the drafter. "Include(s)" or "including" means, respectively, "include(s), without limitation," or "including, without limitation,", unless expressly stated otherwise. If you are using the Site or Services for or on behalf of the U.S. or the kingdom of Saudi Arabia or any other government, your license rights do not exceed those granted to non-government consumers.
Use Outside the United States of America. The Site is controlled and offered by Madeha from Riyadh, Saudi Arabia. Those who access or use the Site from other locations do so at their own risk and are responsible for compliance with local law. You consent to the processing of information you provide to Madeha.
Notices & Electronic Communications. If you wish to transact or communicate with Madeha, you agree to do so by electronic means. You authorize Madeha to send you important notices about the Site or Services and any pending transactions to an email address you provide, if you have purchased access to Services or otherwise provided your email address, or, in the alternative, by submitting a notice through the Site and such notice will be effective on dispatch. It is your duty to keep your email address up to date and to maintain a valid email address and to ensure that emails Madeha sends you are not filtered or stopped by spam filters or other types of email blocking functionalities. If you no longer desire to transact electronically with Madeha, you may no longer use the Site. If you give notice to Madeha, it will be effective when received and you must use the following email address:
MADEHA ALAJROUSH
مديحة محمد سعد العجروش
Account Registration & Use
If you create an account, you must provide Madeha with complete and accurate information. You must promptly update such information to keep it complete and accurate. You are entirely responsible for maintaining the confidentiality of your password and account. You are entirely responsible for any and all activities that occur under your account. You may not use anyone else's account at any time. Excessive viewings or logins by you may be construed by us as fraudulent use of the Services, which may result in the immediate cancellation of your access to the Services without refund. When purchasing access to a Service, you agree to take all actions possible to protect your username and password from fraudulent use.
You agree to notify Madeha immediately of any unauthorized use of your account or any other breach of security. Madeha will not be liable for any loss, damages, liability, expenses or attorneys' fees that you may incur as a result of someone else using your password or account, either with or without your knowledge. You will be liable for losses, damages, liability, expenses and attorneys' fees incurred by Madeha or a third party due to someone else using your account.
Right to Terminate Your Account.
Company name and commercial registration number:
Company name is: Madeha Mohammed Saad Alajroush Est. for Trading مؤسسة مديحة محمد سعد العجروش للتجارة
Commercial registration number is 1010417274
Company address, as written in business license:
Address
3865 Marakh- Al Woroud Dis.
Unit No. 11
Riyadh 12252-6805
Kingdom of Saudi Arabia
Customer care phone number – 0504450709