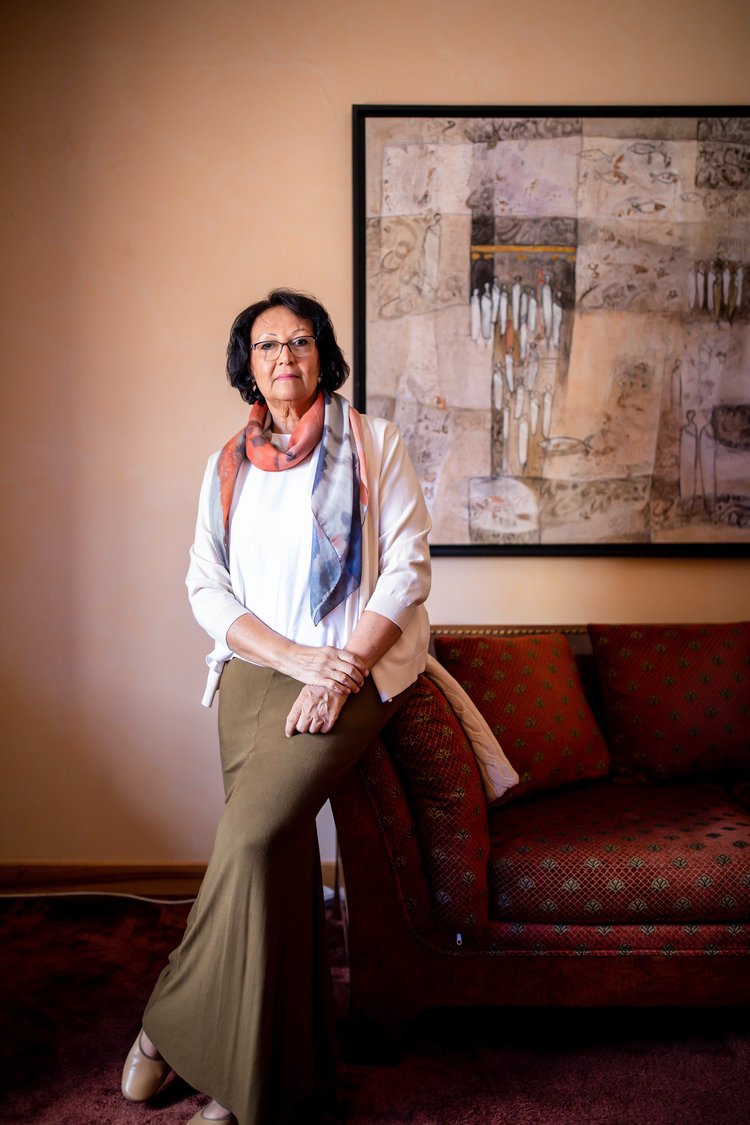 MADEHA ALAJROUSH
I have been a dedicated psychotherapist for over 25 years. I am passionate about my work helping clients on their journey toward greater personal fulfillment.
Therapy is an effective process of self discovery. Each session together is an investment in yourself that will support you in meeting your goals.
Everyone is different, so my work with you is collaborative. No one approach is right for everyone as you move toward finding lasting change in your life.
What I find most important is that clients come to me knowing they are safe, respected, and met with compassion no matter where they are coming from or how they hope to grow.
I am located in Riyadh, Saudi Arabia and see clients at my office and online so that I can connect with you, wherever you are in the world.
In addition to my work as a Psychotherapist, I am a mother, wife, author, and photographer. I find life to be a beautiful journey and I look forward to working with you.
-Madeha
"Madeha's kind and gentle attitude and understanding of the community we live in had a profound effect on me. She helped me overcome my worries and negative thoughts, gently guiding me towards a safe and positive way of thinking and dealing with my problems."
"Madeha has proved to be an excellent therapist for our family. My son who had selective mutism and did not speak in school for years is now communicating freely and confidently enjoying his school life thanks to therapy sessions with Madeha."
CREDENTIALS
Columbia University, New York, NY
–Masters in Counseling Psychology
–Masters in Education
Institute For Contemporary Psychotherapy, New York, NY
–Psychodynamic Psychotherapy Training
–2 Year Specialization Program
–New York State Therapist License
–25 Years of Psychiatric Therapy Private Practice
EXPERIENCE
–Staff training at the Prince Faisal Cancer Hospital in Buraydah, The Children's Cancer Hospital, and The King Faisal Hospital in Riyadh.
–Co-Created a shelter home for battered women and children in Buraydah, alongside The Princess Noura non-profit organization.
–Founder and former Board Member of the The National Family Safety Program raising awareness around domestic abuse.
–Mentorship, supervision, and training to the Saudi Arabian therapist community.
–Weekly Co-Host of Hikmat Nisaa (Women's Wisdom) on Abu Dubai TV from 2009-2010, featuring educational programming about medical and psychological topics.
–Uses her experience in corporate psychology to work with various corporations and executives.
Keep in Touch With Me
Sign up with your email address to receive news and updates.